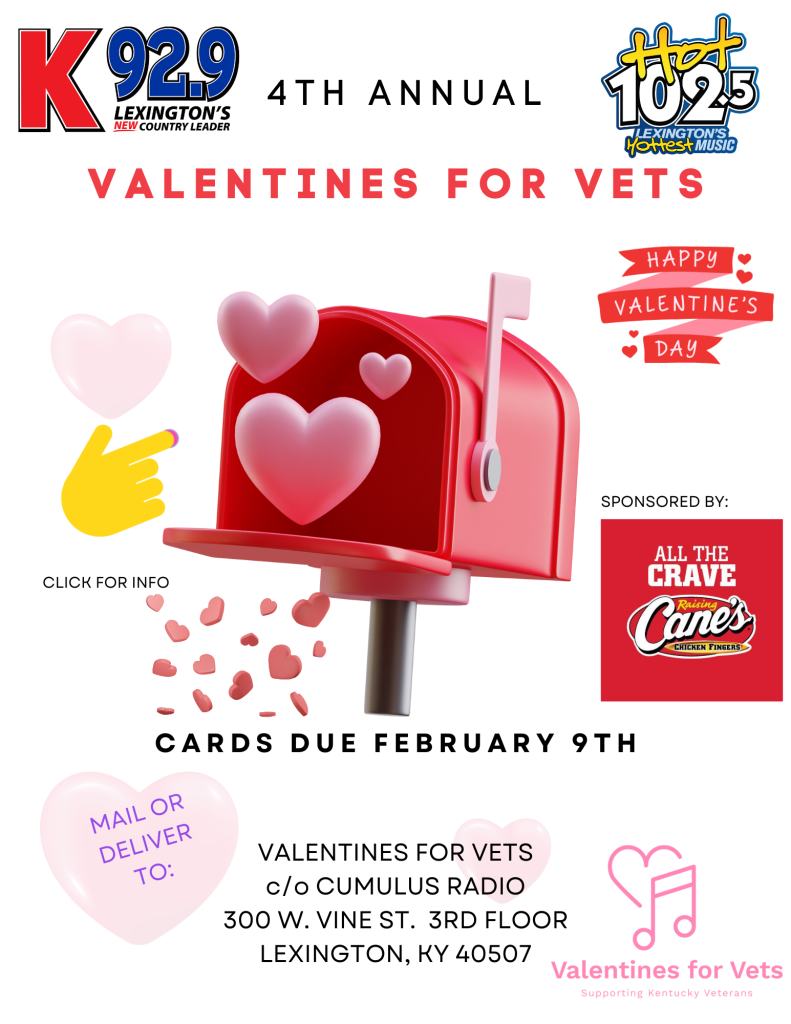 Get your team, class, neighborhood, friends, or family together to create and decorate a Valentine card with a positive message of love, support, and encouragement. You may drop your cards at ANY Lexington @RaisingCanes location or deliver/mail them by February 9th to the radio station:
Valentines for Vets
c/o Cumulus Radio Lexington
300 W. Vine St. 3rd Floor
Lexington, KY 40507
Spread the word on social media and challenge others to join our movement.
K92.9 and Hot 102.5 have partnered with the Veterans Administration to deliver your cards February 10th so veterans across Kentucky can feel your support!!